Joined

Mar 25, 2021
Threads
Messages
Reaction score

2,255
Location
Car(s)

Q50S RS 400
Occupation

vCIO
Soooooooooooooooooooooooooooooooooooooooooooooo..........................
I was bringing out Christmas Tree in from the garage through the front door to get ready for decorating this weekend. Bag #1 was uneventful but while I was bringing bag #2 I found this little guy at the threshold of my garage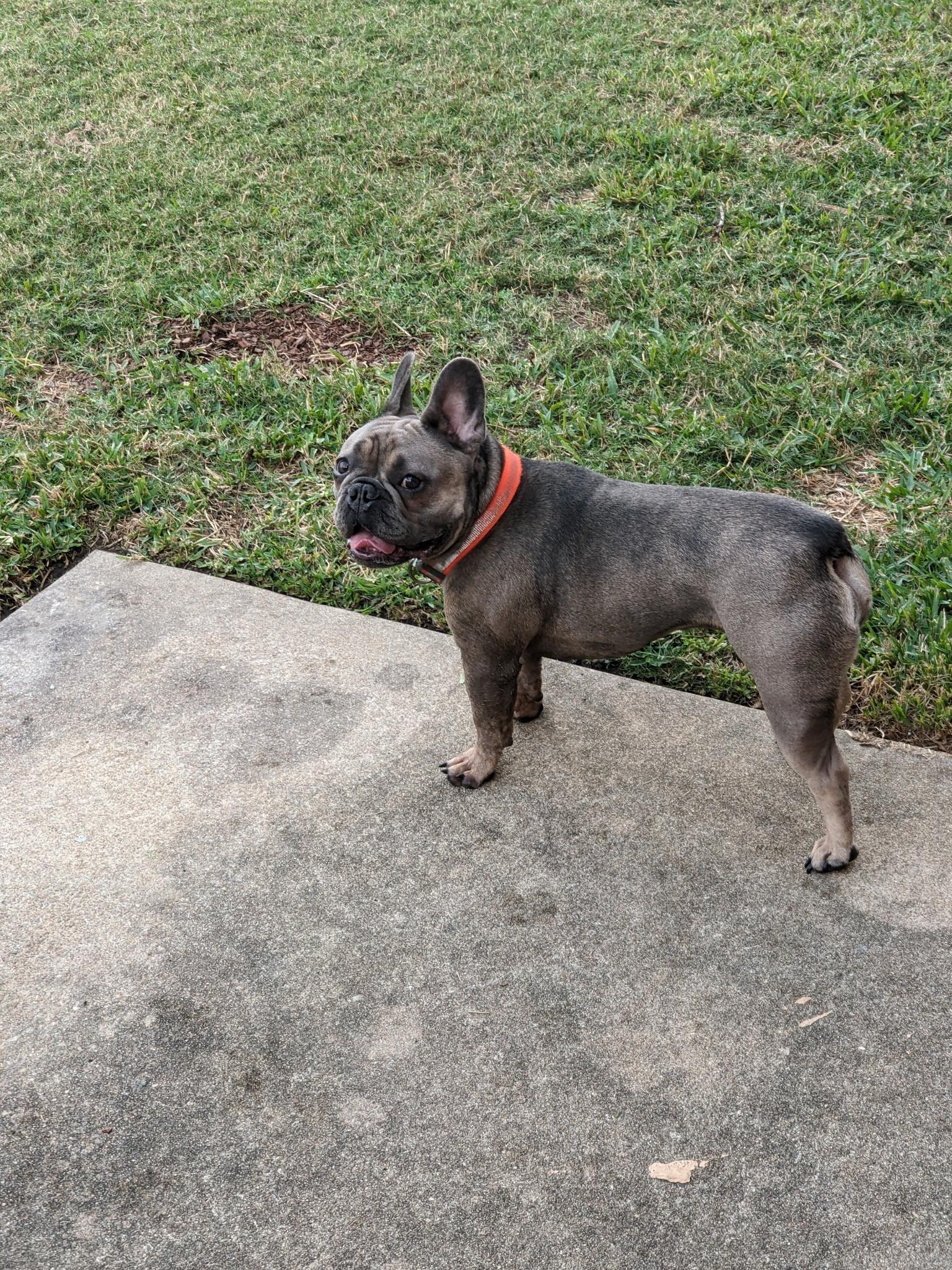 (you know you're out the hood when the strays go from Pit Mutts to Frenchies lol)
So lil' homie here was dragging a filthy mismatched dollar store leash and collar.......normally these guys are thousands and pampered. I took him around the neighborhood for an hour to see if anybody was looking for him - nothing.
I noticed he had dried caked on mud all over his underside and it hasn't rained in over a week here - ground is totally dry now. That tells me he's been out here a while. Looked like it was going to rain so I didn't wanna leave him outside. I brought my 2 out to see how they got along.......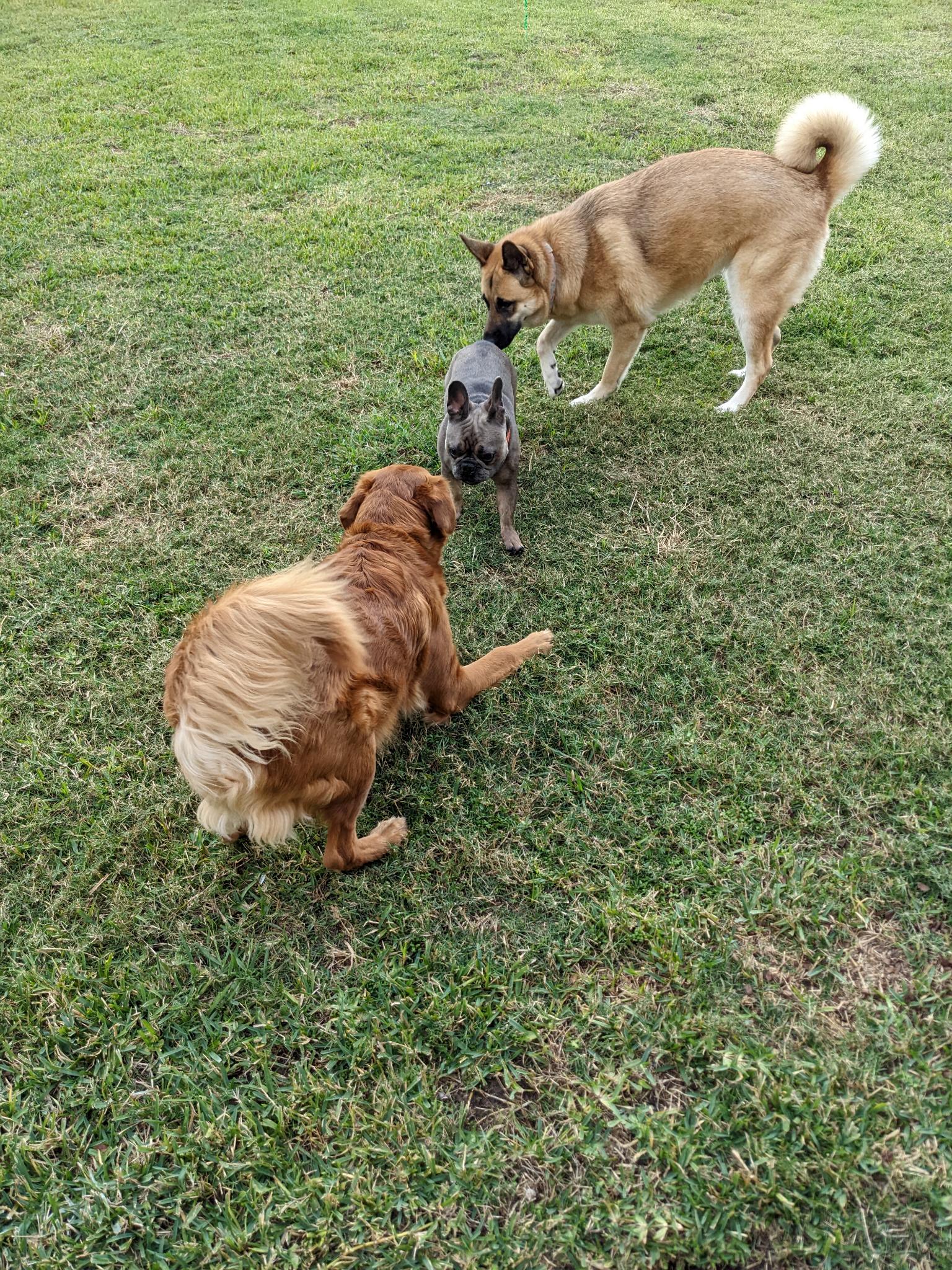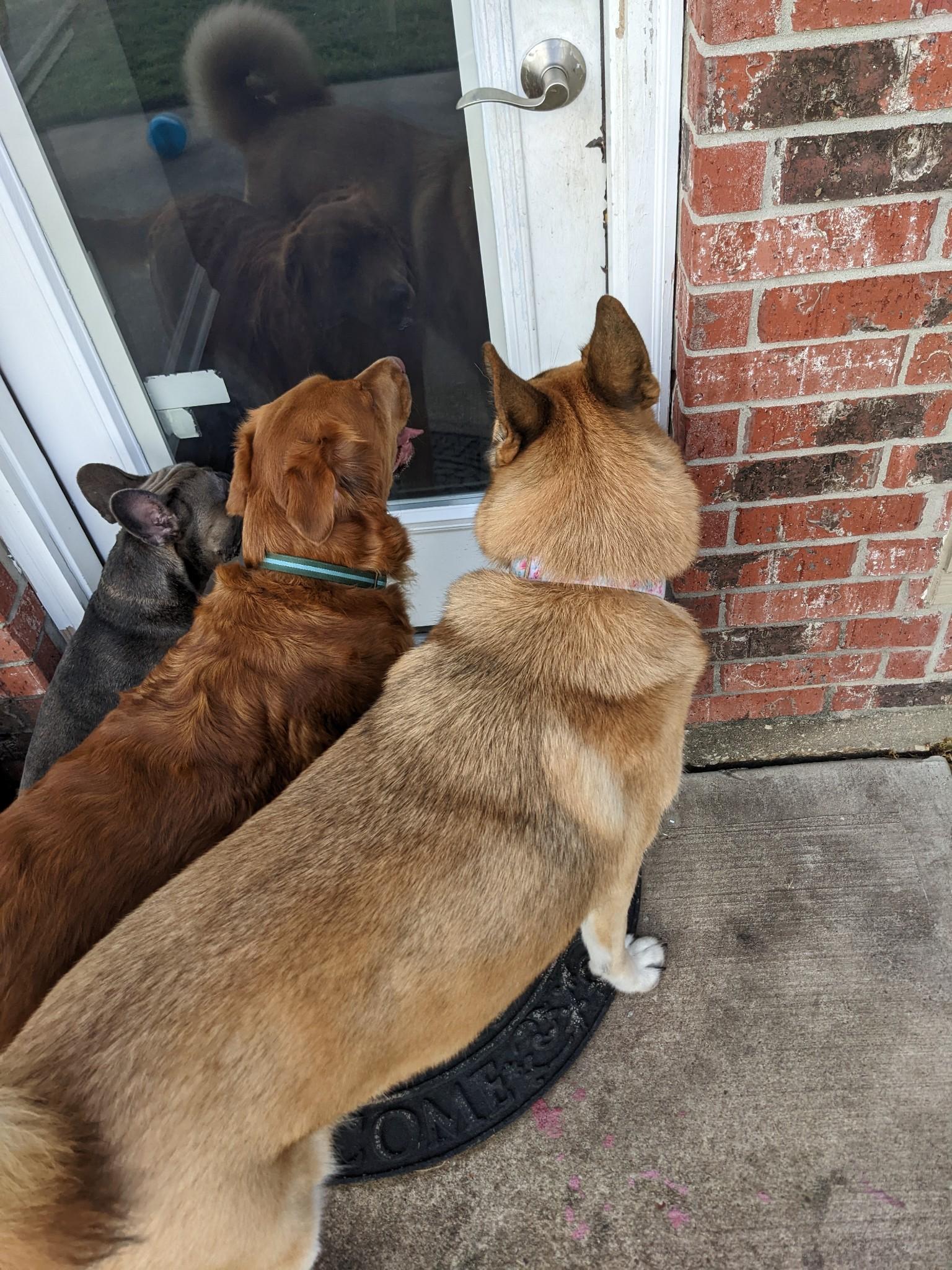 He passed the vibe check, now to get that caked on mud off of him....
Prolly hasn't had a good meal in a while......
After a bath and a bowl of food with 2 bowls of water, Lil' homie is glued to me.
And he's made himself right at home....
I've checked Ring, Nextdoor, Facebook - nobody in my area is looking for a Frenchie or have reported one stolen. After my Daughter comes home from school, we'll take him to our vet to see if he's chipped.
He's cool, fits right in. If he's not chipped we might hold on to him....it's not everyday a dog adopts
you
.