Haven't seen any other Z coming with exterior and interior light so it might be interesting to share.
Ground light is OK pretty visible any time.
Interior light is very dim and barely visible during daytime. For those of you considering OEM it may not worth the ~$450. It does light up both cup holders though, and color is changable.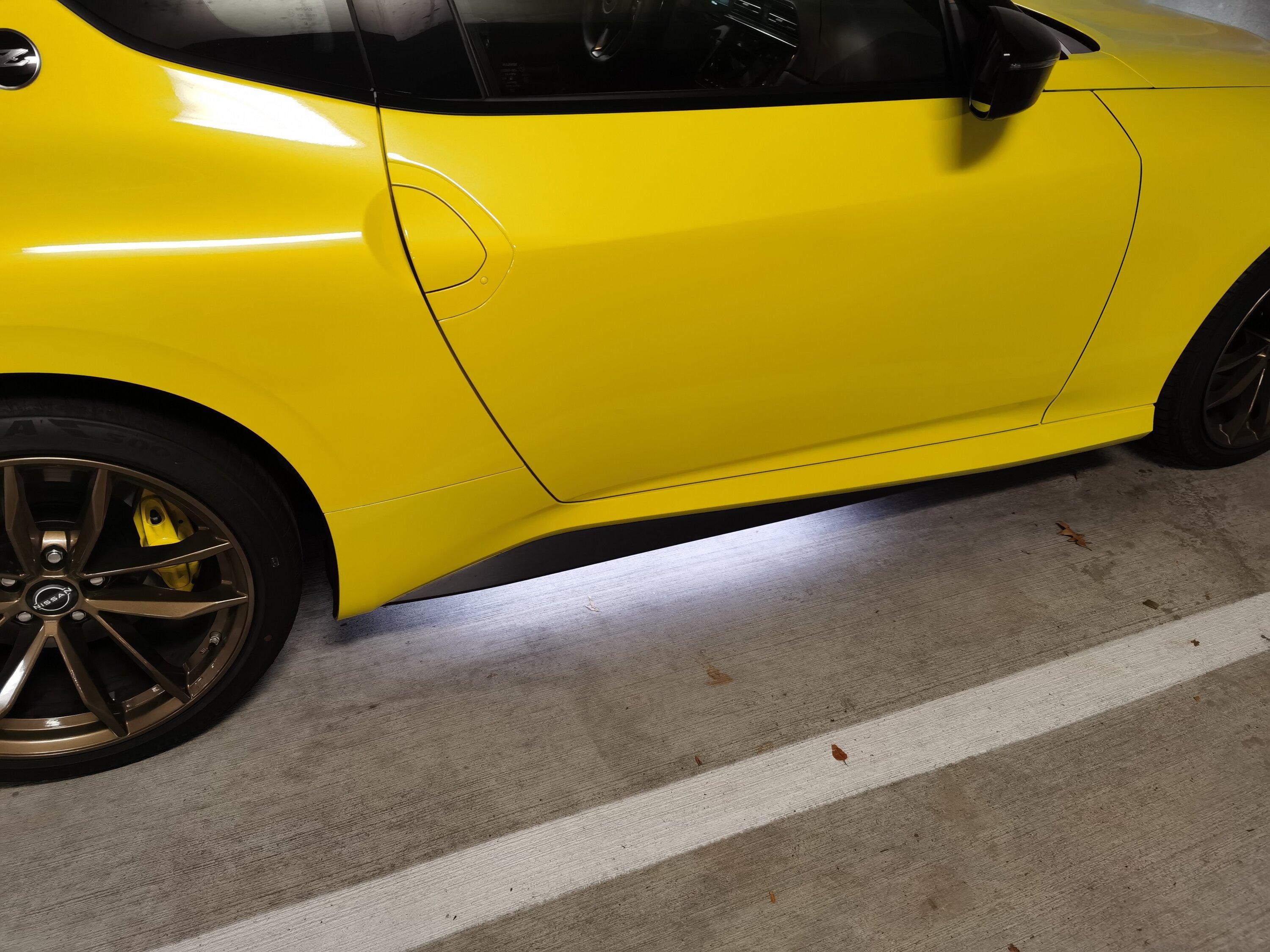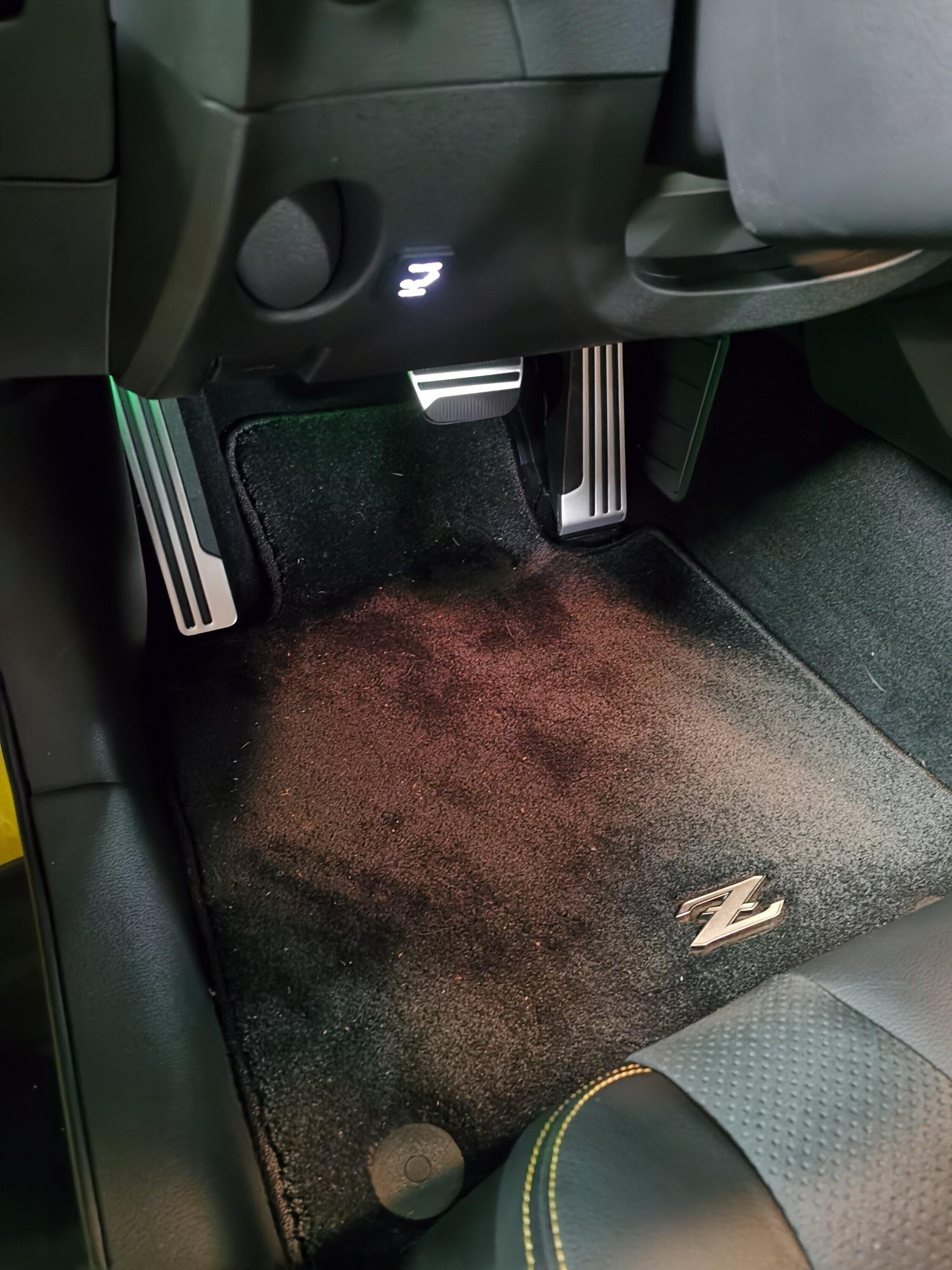 Last edited: