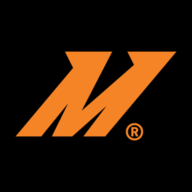 Well-Known Member
Gold Sponsor
Joined

Aug 30, 2022
Threads
Messages
Reaction score

158
Location
Car(s)

Many
Hello NissanZClub!
Nick here from Mishimoto with the first installment of our first R&D blog for the new Z, and we wanted to start off with preserving the VR30 from, well, itself. That's right, we're talking blow-by and catch cans, and our engineering team is already working on a direct fit kit for the Z.
Greatest Hits – 2023+ Nissan Z Baffled Oil Catch Can R&D, part 1 – Design Plans
​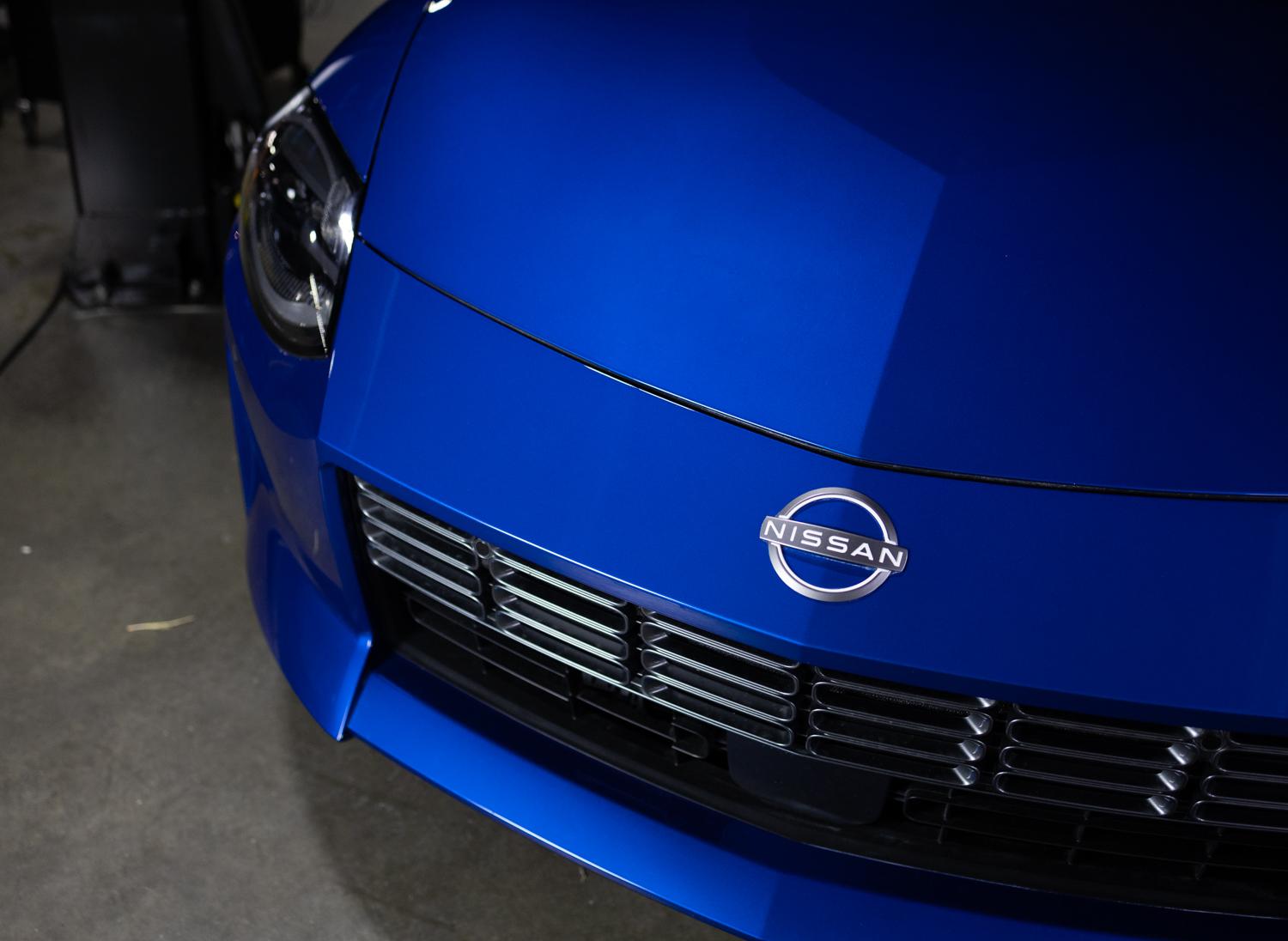 It's almost 2023, and Nissan's latest sports coupe carrying on the legendary Z lineage is finally here. Like every other enthusiast, we let out an exasperated "Finally…" hearing the news of dealer allocations. It's been 13 years since we had a new Z car, and while the 370 certainly held the namesake in a strong standing, it was about time for a new era of Z before charging into the electrifying future. This Z might be the shining beacon of fresh sports car design, but Nissan's latest offering is a compilation of their greatest hits. There are, of course, the classics, like the 300ZX taillights, signature silhouette, and hood cowl dating back to their Datsun days, but one of the main draws is the recent B-side that's under the hood, a little ditty called the VR30DDTT. In this case, it's a cover, but the Z made this tune its own with 400hp and, much to the superfan's joy, a manual transmission option. Unfortunately, this heavy-hitting power ballad of an engine still falls under the same trope of carbon build-up from blow-by.
If you're scratching your head at the thought of blow-by, carbon build-up, and what those have in store for your 3.0T-powered Z' future, let's review. Blow-by is an inherent by-product of the internal combustion engine. No matter the advancements made in engine design, this symptom is inevitable. During the power stroke of the engine's cycle, some combustion gasses slip past the piston rings and into the crankcase instead of evacuating through the exhaust valves. These rogue gasses are much more motivated to find their way to the crankcase on engines with higher compression ratios, forced induction, or a combination of both in the case of the VR30. This added gas in the crankcase causes additional pressure that could cause ruptures in your engine's bottom end if gone unchecked. Luckily, the OEM engineers had a fix for this, which comes in the form of a one-way check valve that vents this pressure, also known as the positive crankcase ventilation, or PCV, system.
In the olden days of crankcase ventilation, this pressure would be released right out the side of the engine block, along with the oil and fuel vapors that were also making their daring escape. Since venting to atmosphere isn't the ideal solution for the lifespan of this big ecosystem we call Earth, the OEMs opted to keep things clean. So instead, these gasses were routed back through the intake system to be burnt off in the next cycle.
A view into the future of your Z's valves with blow-by left unchecked. This shot may not be from another VR30 but it still has the same characteristics that will lead to this amount of carbon buildup over time.
While this is a much cleaner system, there's still a downside. The crankcase pressure routing back into the intake carries unburnt fuel vapors and oil droplets, which we call blow-by. The mixture of these substances tends to stick to intake components, especially the valves. Over time, blow-by essentially coagulates into a hardened coating that can cause these valves to either not open fully or stick open, ultimately robbing your Z of power and efficiency. The circumstances are especially dire for the direct-injected VR30 since there's no longer a constant stream of detergent-rich fuel washing over the valves slowing the spread of carbon build-up.
So, what can you do to preserve the punch twin-turbo V6? We're glad you asked. Catch cans are the ideal remedy for the internal combustion engine's chronic illness. Our compact catch cans create a small expansion chamber and utilize a baffle, allowing this blow-by-riddled crankcase pressure to condense and collect inside the can instead of in the intake tract.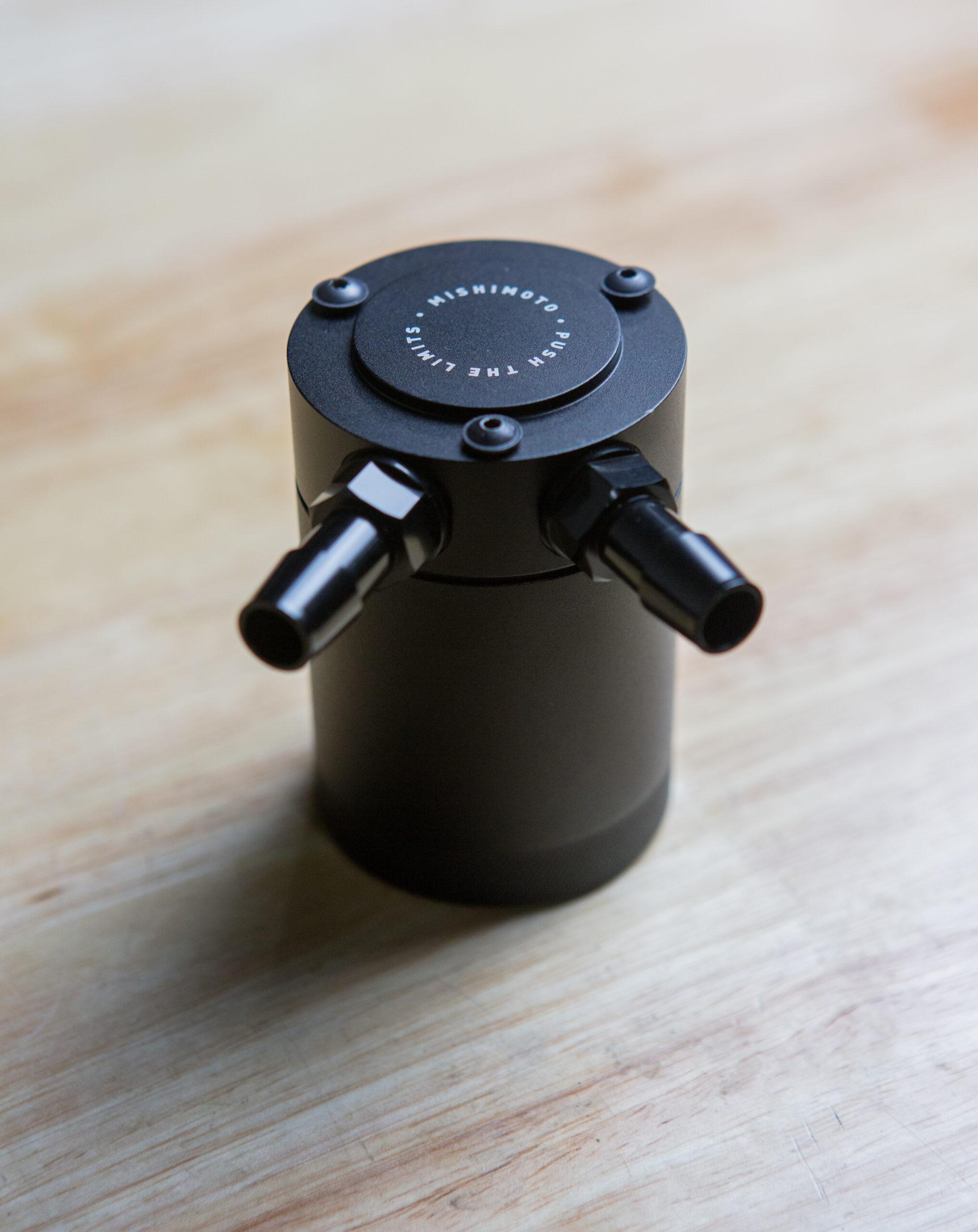 With that in mind, we now needed to adapt our tried-and-true design to this latest Z. Even with our old friend making an appearance under the sports car's hood, we still needed to fire up our 3D scanner for new design work. From outward appearance, this engine bay is almost identical to the Q-series Infinitis. Still, the re-homing to the Z incurred some updates to the design and placement of some components. Specifically, Nissan rerouted their AC lines directly in the path of our current catch can placement, so our engineer, Ye, got right to work.
One of the cult classics that made its way onto this greatest hits album is "Cramped Engine Bay," which is, admittedly, our least favorite track. Like all Nissans and Infinitis that came before, this Z shares the same tightly packed engine bay that leaves limited alternatives for catch can mounting locations. However, after exploring the engine bay, Ye spotted an opening between the right-side airbox and the coolant reservoirs that might as well have been made for our catch can.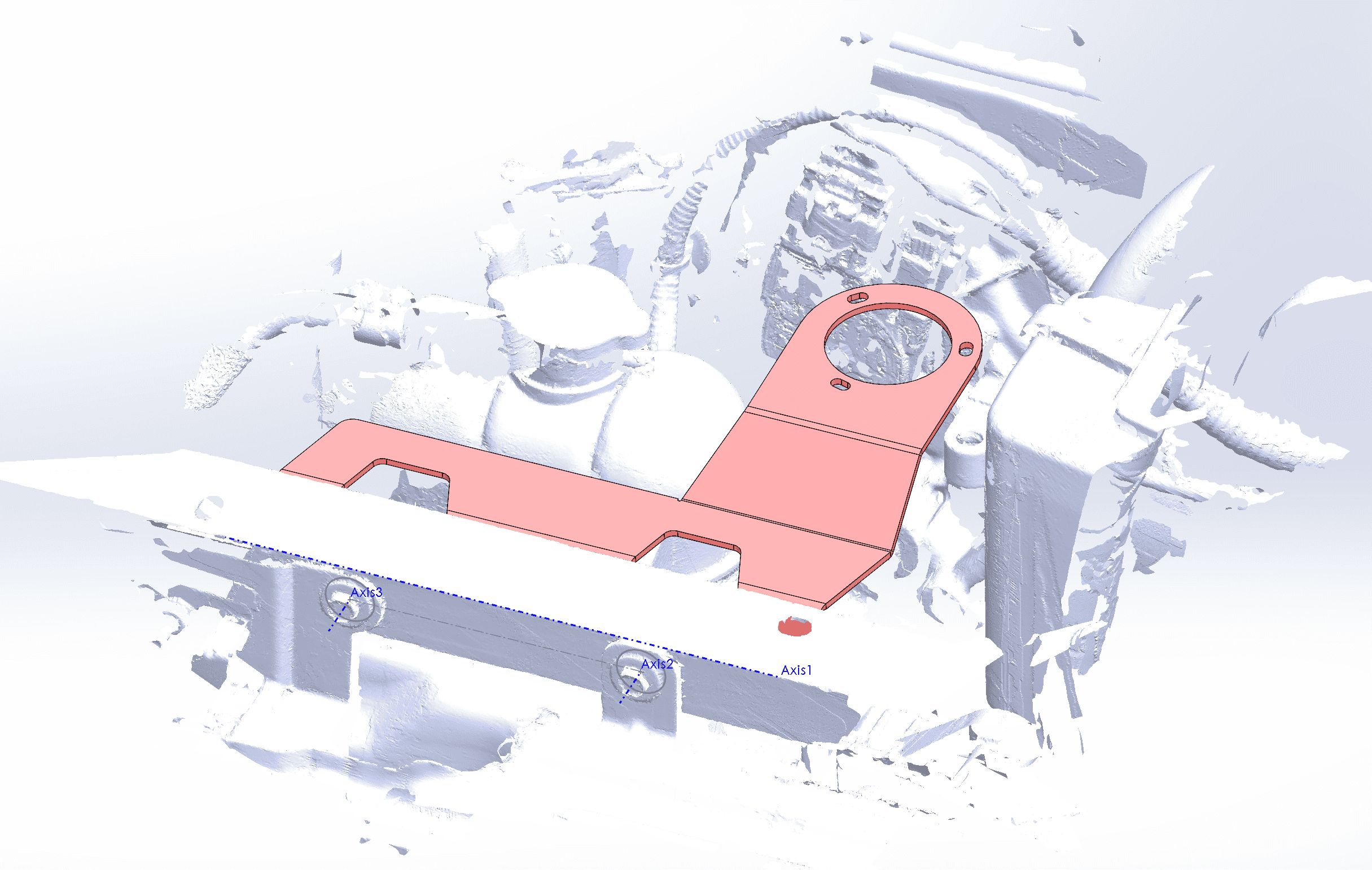 Utilizing a pair of open mounting points, Ye combined her engineering prowess with the scale digital replica of our donor Z's engine bay to create the first draft of our mounting bracket. We plan to cut and bend this bracket from 2.5mm thick steel for a secure home for this catch can.
Linking our compact catch can into the VR30DDTT's PCV system will be a cinch. There might have been a long list of updates for this engine to live up to Z car standards, but the PCV ports remained constant. With our new mounting location, the lines to and from the ports are almost in a direct line with our can, so Ye only needed to incorporate a few short bends to navigate through the maze of coolant lines.
Like any compiled tribute to days passed, Nissan's latest sporty offering is about preserving the lively history of all things Z. The culmination of their greatest hits combined creates the living embodiment of the company's long-standing heritage, but it could also use some preservation itself. So keep an eye out for our next post, where we'll bring our design to life in prototype form.
Thanks for reading! As always, don't hesitate to reach out with any questions that you might have! I have a feeling that there might already be a few that I can answer for you though!
How will this affect my Warranty?
This is a GREAT question and one that we're asked on just about every catch can thread across the spectrum of vehicles we design these for. I'll start by saying that every one of our catch can projects is thoroughly tested on the vehicle before we start production. Since these cans integrate into an emissions system, we like to triple-check our work to ensure that we're not causing any unwanted check engine lights or adjusting the airflow through the system in a negative way.
As for your warranty, unfortunately, this falls under the discretion of the individual dealership, and some are more friendly to modifications than others. To ensure your best experience, and to mitigate the risk of running into warranty issues, we recommend reaching out to your dealership's service department to get a gauge on how friendly they are toward aftermarket mods. In our experience a VAST majority are, and especially when it comes to performance enthusiast markets.
How often do I need to service my Catch Can?
Another great question, and we're glad you asked!
The service intervals for catch cans vary depending on a couple of things, specifically driving style and the weather. Basically, the harder you push the engine the more blow-by you're likely to collect. Also, in the colder months or generally colder environments, we typically see a higher collection of condensation in the system as well. In extremely cold environments the collected condensation can freeze, but there won't be any issues with the system after a proper warm-up cycle.
That all said, since these are brand new vehicles, we don't anticipate a large collection of blow-by right off the bat, and that's a good thing. As the vehicle ages, the amount of blow-by gradually increases, so this is really an investment in your Z's future. Once we're wrapped up production, we'll run a 1000-mile road test with this system for a gauge on the typical service interval. Check out our
Q50/Q60 catch can development
to get a sneak peek on what we're anticipating.
When will this be available?
Right now we're still very much in the beginning stages of our development, and something to note here is that you're basically watching the development process in real-time through this thread. We still have to finalize our design, test this kit, and also make our kits which will take some time, BUT I'll be here to keep you posted through the entire process.
Currently, we're planning for our discounted presale launch to start early-to-mid 1st quarter of 2023, but that's subject to change.
Thanks again, guys! Feel free to reach out with any other questions, comments, or suggestions that you might have!
-Nick
Last edited: