No real news, but I just received an email directly from Nissan and copied into my dealer confirming my proto allocation. For those that have not seen the letter I have attached it below.
I was told by my dealer that the car I ordered was in the country and it is likely only a few weeks away.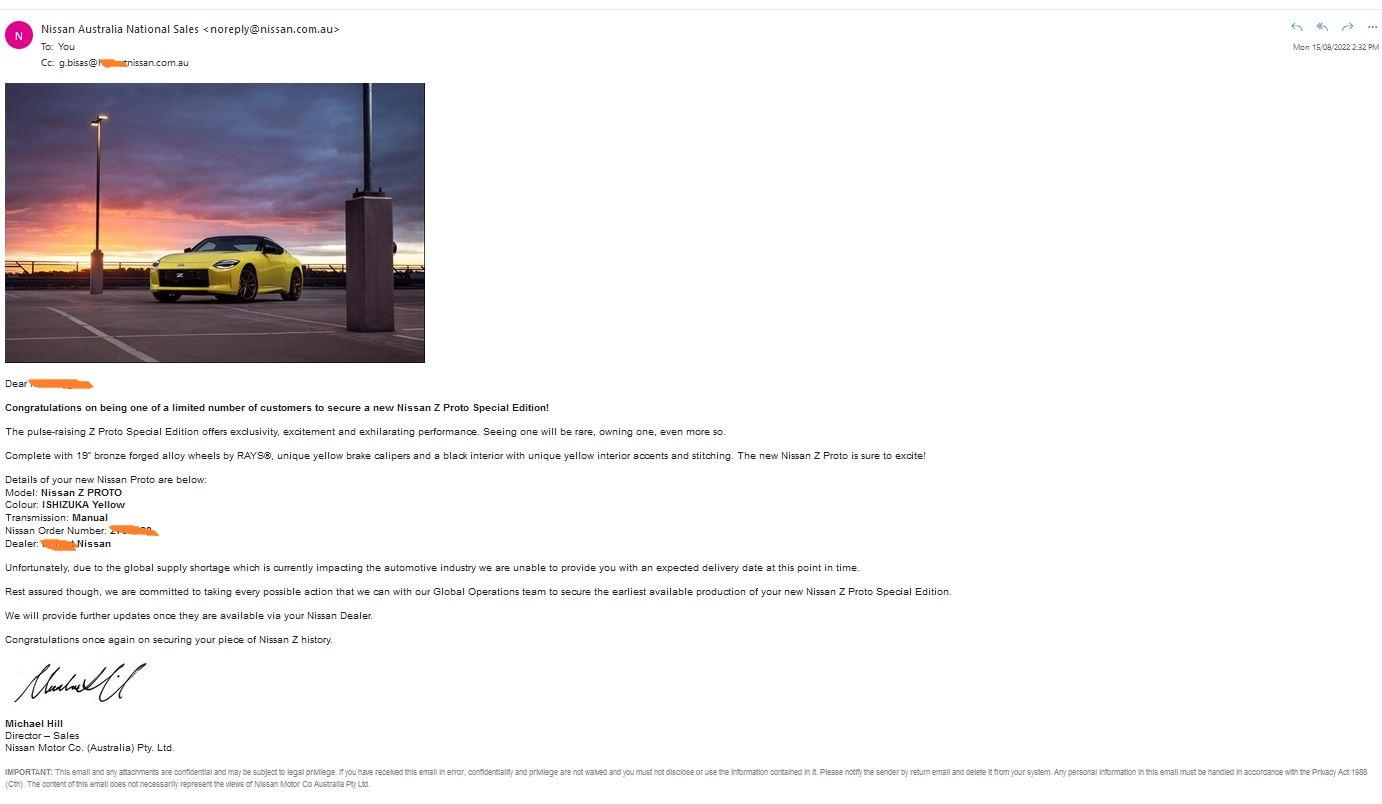 Nice to have something official from Nissan as I have only had dealer confirmation till this date.
Has everyone else received an email such as this for those that have confirmed proto allocations?