https://bestcarweb.jp/news/scoop/595466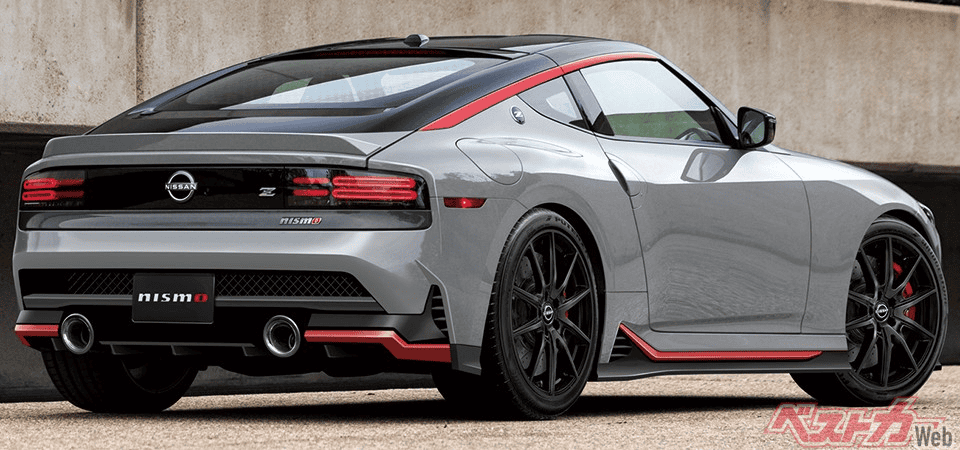 The new Fairlady Z that appeared in July 2022. Due to the production quota, orders have been temporarily suspended, orders have been placed but the delivery date has not been determined, and it is still difficult to obtain.

Although it is such a Fairlady Z, the development of the NISMO model is progressing.

In the original plan, it was planned to appear next year around the summer of 2023, but due to delays in the production of the standard car and the extension of the delivery date, even if the NISMO model was introduced, production could not realistically catch up. , Because the delivery date will be delayed more and more, the plan will be changed and it will be introduced in 2024.


In terms of content, the main focus is chassis tuning such as aerodynamics and undercarriage feedback from participating in the super endurance race, and 20-inch tires are used. Of course, the know-how of the racing model GT4 vehicle will also be utilized.

In particular, the front section will be extended by about 100mm due to the extension of the nose and the aerodynamic shape of the lower part of the bumper.

There are no major changes to the mechanical parts of the powertrain, but the engine has been fine-tuned with a focus on turbo control.


It seems that the maximum output will be increased by about 15ps to 420ps, but the engine performance is already sufficient, so it is said that it will not be increased so much. Tuning is the main thing.

As with the standard car, the transmission will be a 6-speed MT and a 9-speed AT.

The price is likely to be around 2.5 to 3 million yen plus 8 to 8.5 million yen compared to the version ST. It is under consideration whether it will be a limited model or a catalog model.